Talshir Medical Technologies Ltd, is the global owner and marketer of RevitalVision technology. The company develops and manufacture a unique patented training software, which improves brain visual processing, resulting in long lasting vision improvement.
RevitalVision technology addresses the needs of hundreds of millions of people worldwide suffering from different visual impairments and who, until now, had no effective alternative solution to improve their condition.
About Revitalvision:
RevitalVision (previously Neurovision) is the only clinically proven (with RCT's) and FDA approved therapy with efficacy claim for improving vision in adult amblyopia, effecting 2%-5% of the world population. Amblyopia is the number 1 cause for impaired vision from infancy until the age of 40 and is considered untreatable after the age of 9.
The technology is also effective in improving vision in a number of other visual impairments and conditions. RevitalVision provides additional significant vision improvement beyond what is currently available by only treating the eyes. The average vision improvement is 2.5 lines on the visual acuity chart, and 100% in contrast sensitivity (about 20% - 25% vision improvement). Most amblyopic patients also improve stereo acuity and binocular function.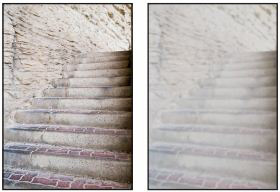 Contrast Sensitivity Improvement​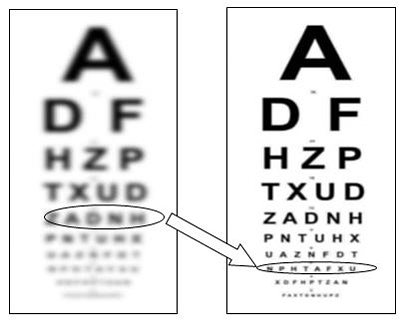 Visual Acuity
Improvement​
We are a team of experts from the medical device and software industry, working closely with ophthalmologists, optometrists and neuro-scientists worldwide.
We are now focusing efforts in testing the efficacy of RevitalVision on different types of eye disease and visual impairments. We have a strong commitment to the science of improving vision and helping people throughout the world regain and maintain their eyesight.
Yair Yahav – Founder & CEO
Over 20 years' experience in senior executive positions in the medical device industry. Past positions includes sales manager at J&J medical, Business Unit Manager at Boston Scientific, VP sales Asia Pacific at Flight Medical Innovations Ltd. Yair holds a Bachelor's degree in political science from Bar Ilan University, and studied for MBA at the Israeli branch of Henley Brunel business college of West London.
Yogev Shamay – CTO
Senior Software Engineer. Graduated software engineering and MBA studies from the TECHNION - Israel Institute of Technology. Served as a software engineer in the IDF (Israel Defense Forces), followed by a senior software engineer position at the Israeli Prime Minister office.
Lena Ratner – Clinical Service & Sales Manager, Israel.
A Certified Optometrist graduated Optometry studies at Hadassah academic college of optometry and visual science. Lena has extensive clinical experience in clinical optometry, and with RevitalVision therapy. Lena specializes in geriatric and in low vision patients.
Prof. Yair Morad – Scientific & Clinical Advisor.
Senior pediatric ophthalmologist surgeon. Head of strabismus & pediatric ophthalmology unit at Assaf Harofe Medical Center, Israel. Former president of the Israeli association of strabismus and pediatric ophthalmology.
Prof. (Full member) in Tel Aviv University. Member of the managing committee of the World Society of Pediatric Ophthalmology and Strabismus. A member of the American - Academy of Pediatric Ophthalmology and Strabismus.
Yariv Baron – Director.
Current CEO of Blink Energy, founder and former CEO of Orca Surgical, an ophthalmic medical device startup. A Certified Optometrist, graduated from the Institute for Research & Studies in Optics and Optometry, in Vidi, Italy. Yariv is well- experienced & well connected to Industry KOL's.
Itay Barnea – Director.
Experienced Medical Device executive, with 3 consecutive exits. Current CEO of Orthospace, that was sold to Stryker (2019) for 220$ million. Four years earlier, Itay sold Orthospace to an American investment fund – Innova Health. Itay founded and managed Surgical Structure Ltd, and sold the company to Devol Inc. Itay holds a BA in Economics from Ruppin Academy College, and MBA from the College of Management, Israel.